"Wherefore they are no more twain, but one flesh. What therefore God hath joined together, let no man put asunder." Matthew 19:6
The sacred union of marriage has been under attack since its inception. The enemy has attempted to destroy family systems and to minimize the significance of fidelity and commitment in relationships.
I am convinced that with the direction and help of God, "what God has put together let no man take apart." – Matthew 19:6
Please join my wife and I as we pray, fast, and defend the Holy Union of Marriage and the God ordained family unit.
I look forward to sharing in this ministry with you. May God's Blessing's be Yours.
In the Master's Service
I give thee my troth,
Pastor & First Lady
Bryan & Kelly Harris
Our Purpose
To minister to the needs of marriages and families. – I Peter 3:7-9
Our Vision
To provide quality and life changing workshops, seminars, and training that will enhance and preserve the Honor within the Sacred Union of Matrimony. – Hebrews 13:4
To cultivate a Spirit of Love, respect, and Appreciation in all marriages. – Ephesians 5:25, I Peter 3:1
To preserve and enhance the order of family systems and parenting skills. – Proverbs 22:6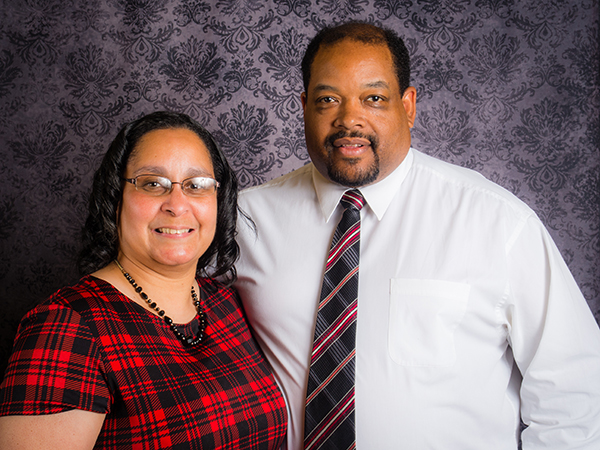 Bro. Thomas & Sis Glenda Wallace Marriage & Family Ministry Directors
WE OFFER
Couple's Night Out (February)
Positive Parenting Classes (April)
Sexual Assault Awareness (May)
Summer Marriage Seminar (July)
Domestic Violence Awareness (August)
Couples Retreat (November)
Veteran's Recognition (November)
We Also Provide
Marriage & Family Counseling
Wholesome Fellowship
Genuine Member Care
"Two are better then One; because they have a good reward for their labor" Ecclesiastes 4:9